Dyslexia Friendly Schools
As a school, we work hard to raise awareness and celebrate all the things that we already do well to support our dyslexic learners. As we work towards our Dyslexia Friendly Quality Mark, we will look to find new resources and initiatives to make our provision even better. We aim to gain our Quality Mark and become recognised as a 'Dyslexia Friendly School' by the summer of 2024.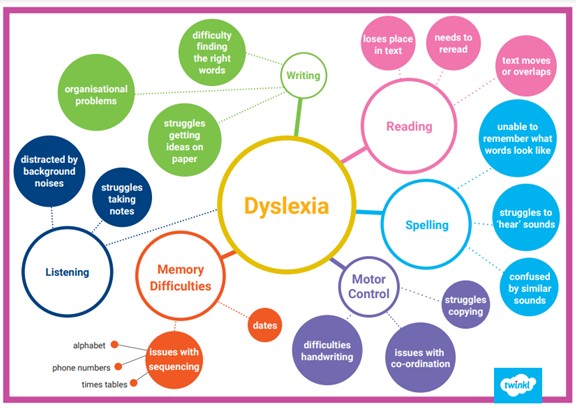 See dyslexia differently - watch the following video
Choosing children's books for reluctant readers and readers with dyslexia
The Barrington Stoke website give recommendations for dyslexic and reluctant readers:
Hear from some of the world's most successful dyslexics including Orlando Bloom, Keira Knightley, Chris Robshaw, and Maggie Aderin-Pocock about dyslexic strengths and thinking skills so you can really understand what dyslexia is and why we should celebrate it.
Mnemonic posters for spelling
Mnemonics are used to help children to remember tricky spellings. Here are some examples: